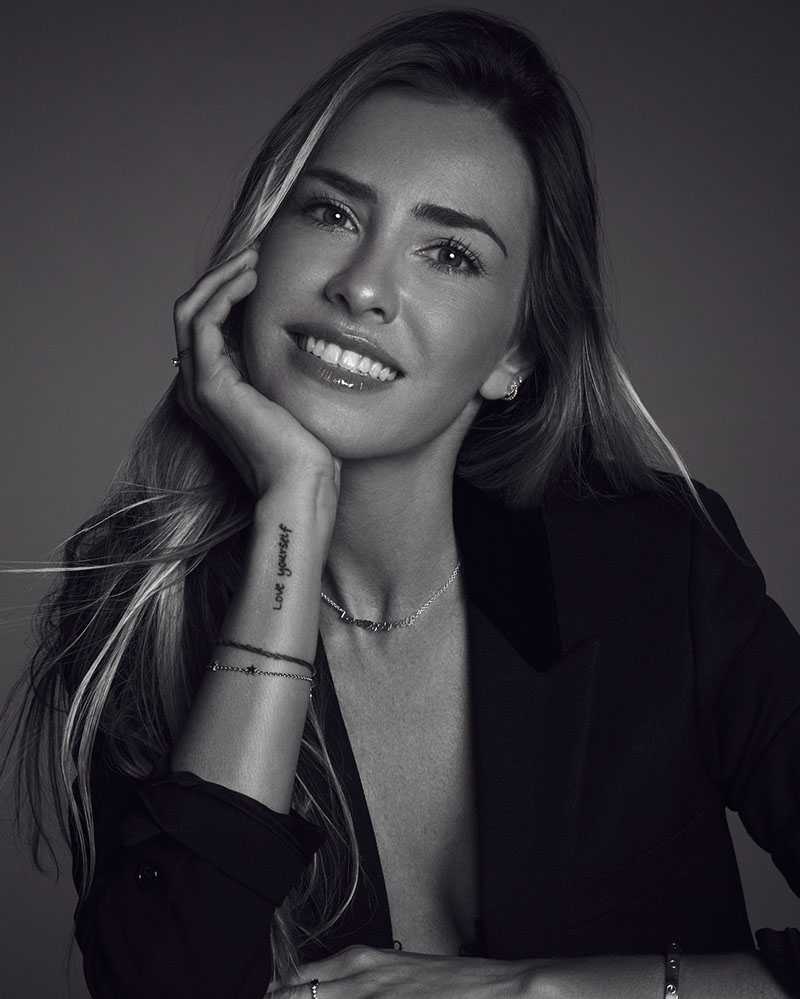 MC Collection is Marta Carriedo's personal brand.
It was born in 2018 with the wish and desire to create exclusive and designs in both jewelry and accessories, in line with Marta's style.
All MC Collection products have a hard design work behind and we are always searching for the best materials, so the result is unique and trendy products, perfect for a working and independent woman.
A team of great professionals work daily to create unique and exclusive pieces for sophisticated women but with a fresh and natural style.
Timeless and simple designs that promote an elegant lifestyle and that want above all to adapt to all kind of women, both the most classic and the most daring ones. At the same time, they are very versatile pieces that can be worn in any day-to-day situation: from going to the office to dining out with friends.
Marta's passion for fashion and small details has led her to enter this world of design, where she wants to show the world the importance of product quality and small details. All her creations are supervised by Marta herself and she is inspired by her own lifestyle and experiences of live to design every piece.
"Behind the scenes" there is a team that is responsible of offering the best customer service to our clients. We are passionate about what we do and enjoy every step of it with you, from selecting the material or design to the post-sale service with our customers. We like to know your opinion and improve and learn from you.
We know the importance of choosing a unique piece, such as a jewel. Our main goal is the satisfaction of our clients, that is why we strive every day to achieve the best quality in our products and try to adapt to every client needs. Reading, listening, asking what you like the most.
MC Collection is a lifestyle brand that want to transmit femininity, elegance and simplicity to all women in the world with unique and lifelong pieces.
And all of this always with our leitmotiv in mind: Love Yourself; love yourself first and take care of yourself, because you deserve it.